Quality products never go out of fashion
The Class line sets itself apart on the shelf for elegant packaging and good quality of the products. Available in a vast choice of formats, the Class products are the right choice for those looking for mid-range products with a strong appeal and good quality/price ratio.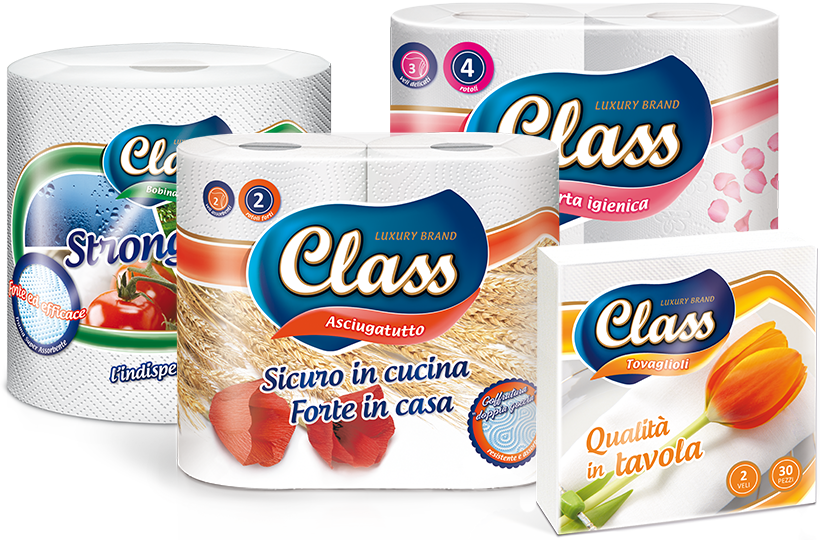 premium quality
elegant packaging
high performance
Paper producers for more than a century
Cartiera Confalone boasts a long tradition in the production of high quality paper on the Amalfi coast.
Innovation and quality on the shelves
A comprehensive line of innovative products designed with the best technology, to satisfy the needs of contemporary consumers.
Go to Vit site > >